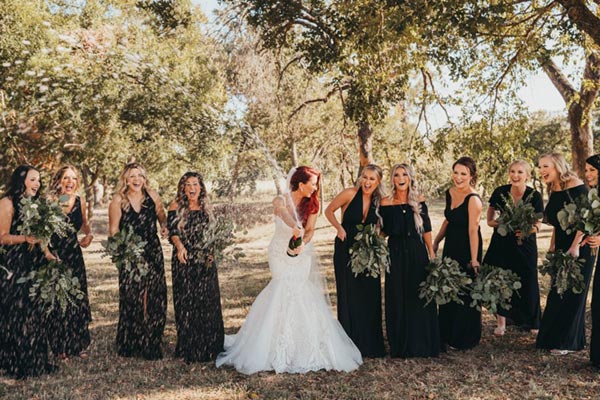 Bliss Bridal Salon 15th Anniversary!! We are celebrating our 15th Birthday!
Purchase a wedding gown during the month of January and you will receive a fun filled gift bag with goodies PLUS a scratch off ticket with a chance to win AND you will be entered into our Grand Prize Drawing!
Goodie Bags: @smartbarrecampbowie coupon, Free Cupcakes from @cremedelacremecakecompany, Free goodies from @paperplanetdesigns and more!
Scratch Off Tickets include: Free Veil, Complimentary Jewelry, After the Aisle Gown Care Upgrades, Swig Gifts and more!
Then you are automatically entered into our Grand Prize drawing which will include:
A Free Bridal Portrait Session from @peyronetphotography
A Gift from @justinesflowers
A Gift from @lipservicemakeup
A Wine Gift from @doveridgevineyardtx
Gift Baskets from our Favorite Gown Designers (@justinalexander, @essenseofaustralia , @sarahgabrieldesigns)
And a grand prize winner of A FREE DRESS!
⁠Why wouldn't you want to celebrate with us???
Tag your engaged friends and help us CELEBRATE! Bliss Bridal Salon 15th Anniversary!!
https://blissfw.com/appointments — to set up your appointment